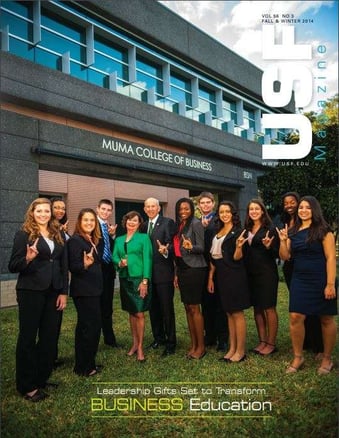 TAMPA –The 25 Under 25 program recognizes outstanding undergraduate and graduate students from the University of South Florida's College of Business.
Students selected for this honor are individuals who are under 25 years of age and have demonstrated excellence in at least two of the following four areas: scholarship, professional development, leadership and community/campus service.
SME is very proud to share that Nicole DeNicola from the SME Team was recognized as one of these students.
Nicole is a BI Developer for SME Solutions Group. Her primary responsibility is to transform data into actionable insight, by gathering requirements, creating a concise data model, and developing dashboard applications containing powerful visualizations that offer more feasible data discovery. Nicole also actively recruits, trains, and helps to manage the internship program at SME.
In addition to work-life, Nicole is very passionate about giving back to the community. She is an active member of Emerging Leaders through the Tampa Chamber of Commerce and is a part of the Community Outreach Committee. Nicole has a passion for running, and participates in various 5 & 10K charity events (including the Tampa Bay Lightning Bolts Run for March of dimes) once a month. Nicole also volunteers on the SME team for Meals on Wheels Adopt-A-Route program.