Vizlib Collaboration Webinar
Watch the fast-paced 30 minute replay here.
SME and Vizlib teamed up to bring you a webinar on Collaboration, Vizlib's latest value add product for Qlik Sense.
In this webinar, we address a lot of use cases that cover organizations of all shapes and sizes, including Project Management, Financial Reporting, CRM Enrichment, Teamwork, and so much more.
Contact us to get access to the demo we used
TOPICS COVERED IN THIS WEBINAR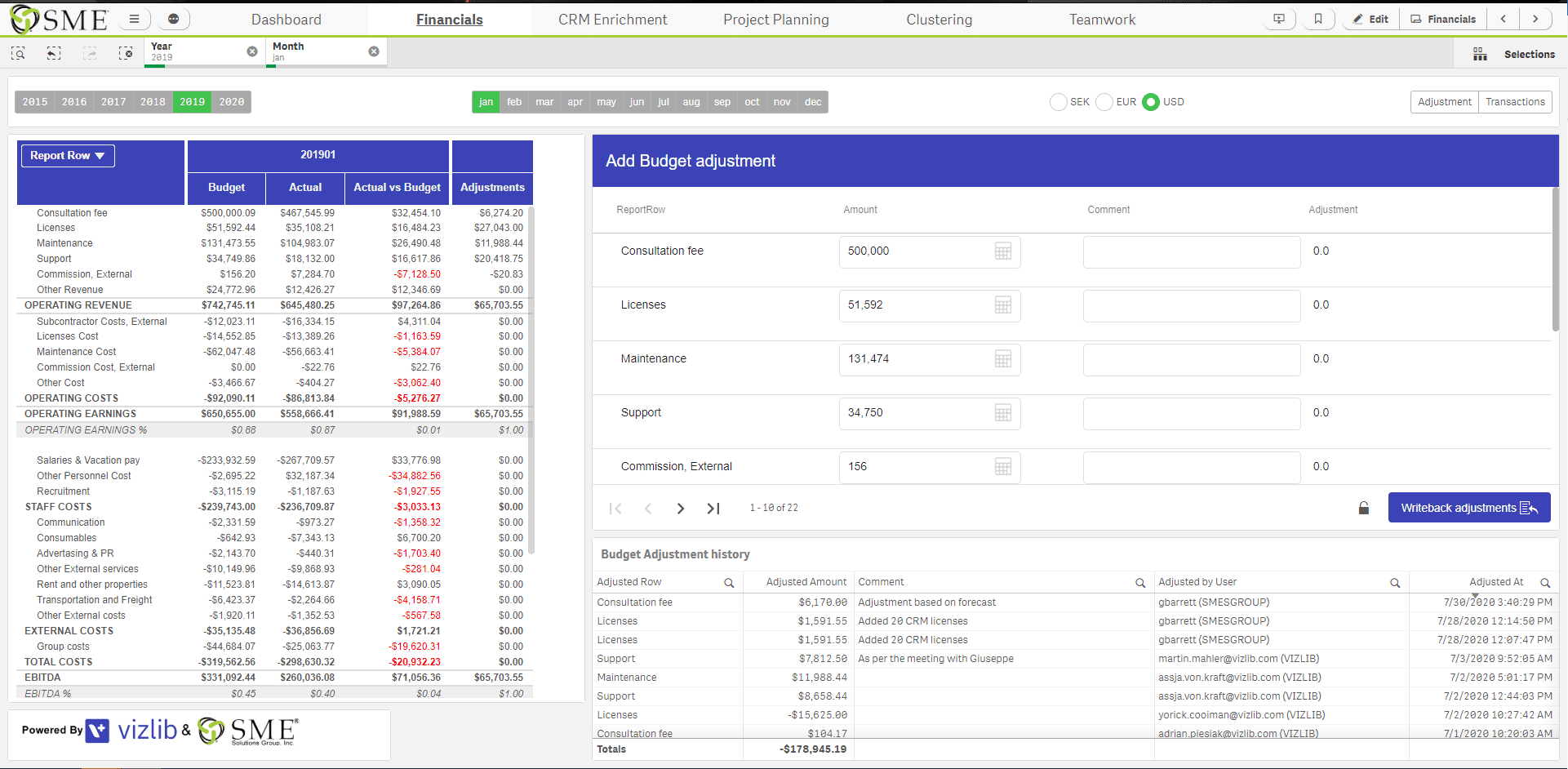 Financial Reporting
Creating a P&L report is usually a tedious and manual effort that finance departments produce inside of Microsoft Excel. Incorporating these into analytical tools requires even more effort and back-and-forth with Excel.

But with Vizlib's Writeback Table and Finance Report, users can create dynamic P&L reports with ease, add adjustments and comments directly inside of Qlik, and export their perfectly formatted reports to Excel.
On-the-fly Clustering
Bookmarks are a great way to group selections inside Qlik Sense. But wouldn't it be better if you could save selections as a new field value that you can compare to other selection groups?

With the Writeback Table you can create on-the-fly clustering to add, update, and delete selection groupings without needing to create new fields at the source data.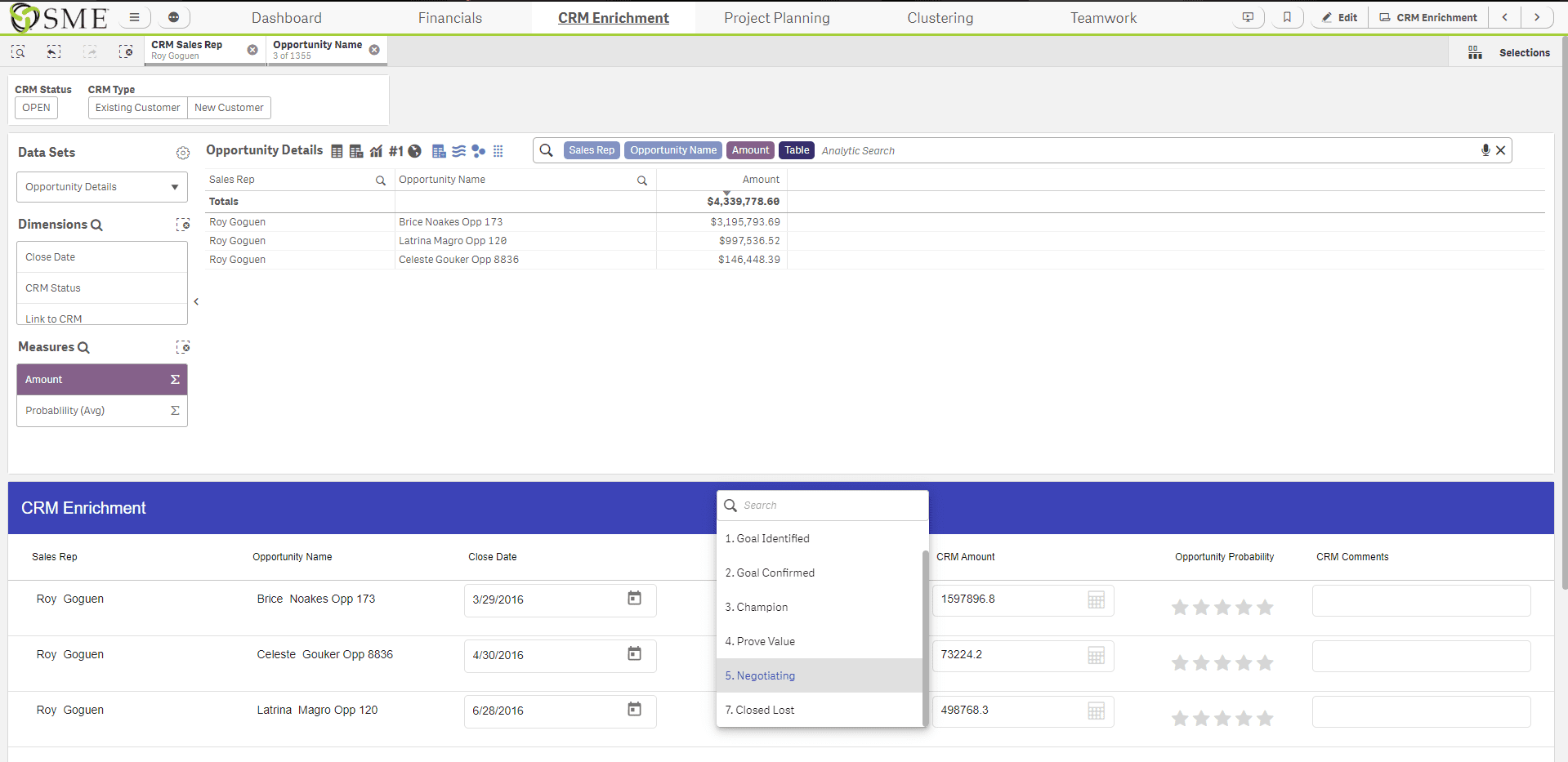 Onboarding crm data
Onboarding CRM data into Qlik Sense is a great way to analyze your sales pipeline. To make update, however, you have to bounce back and forth between your CRM and Qlik.

With the Vizlib Writeback Table, you can use comments, drop downs, check boxes, date calendars, and ratings to completely enrich your CRM data within Qlik Sense..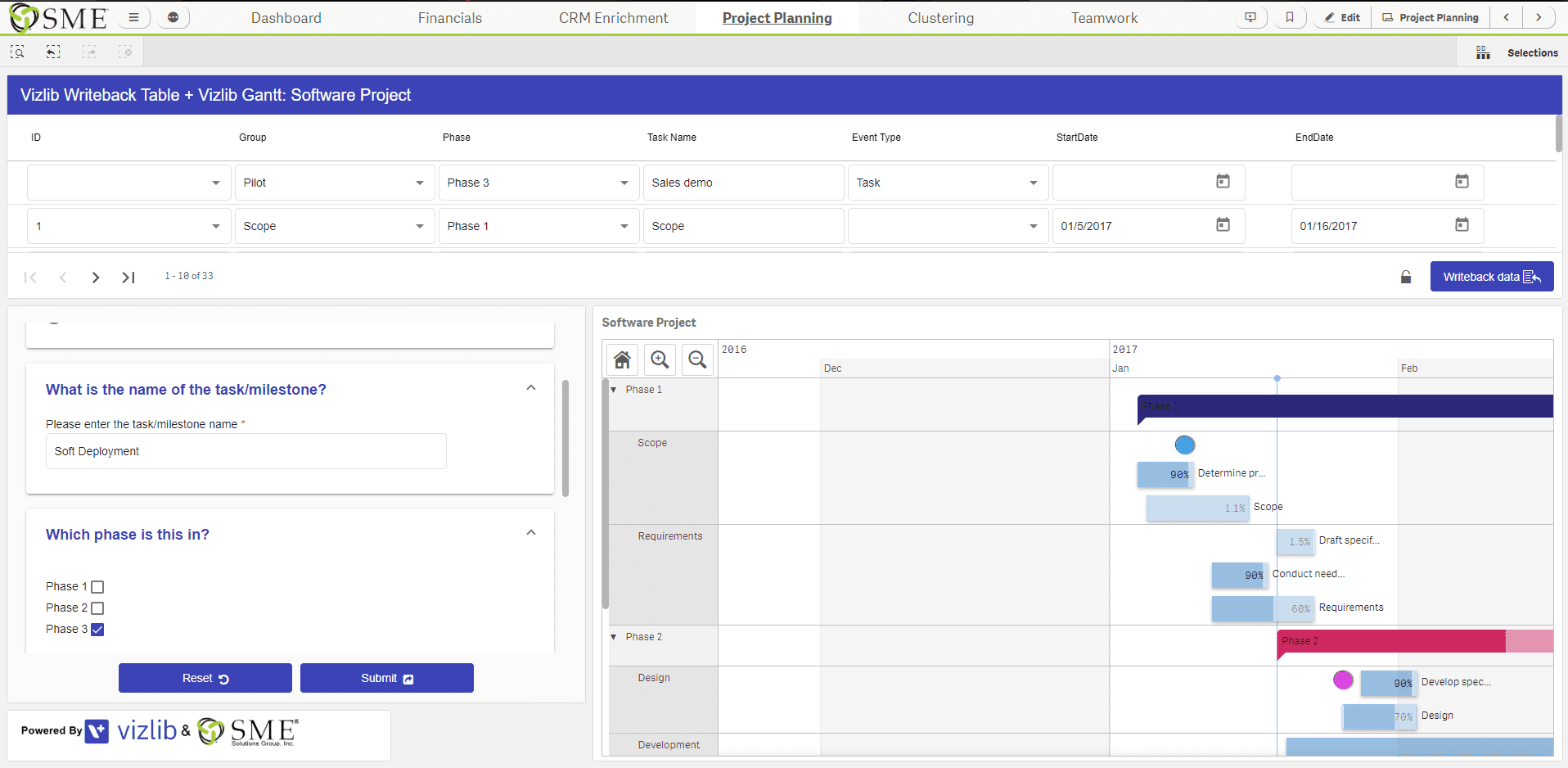 Project Management
Project managers are constantly updating tasks, phases, and milestones as their projects unfold. Managing a spreadsheet to keep track of all the details is not the ideal long-term solution. .

With the Vizlib Gantt chart and Input Form, project managers can create their own forms to add new aspects of the project while using the Writeback Table to make real-time updates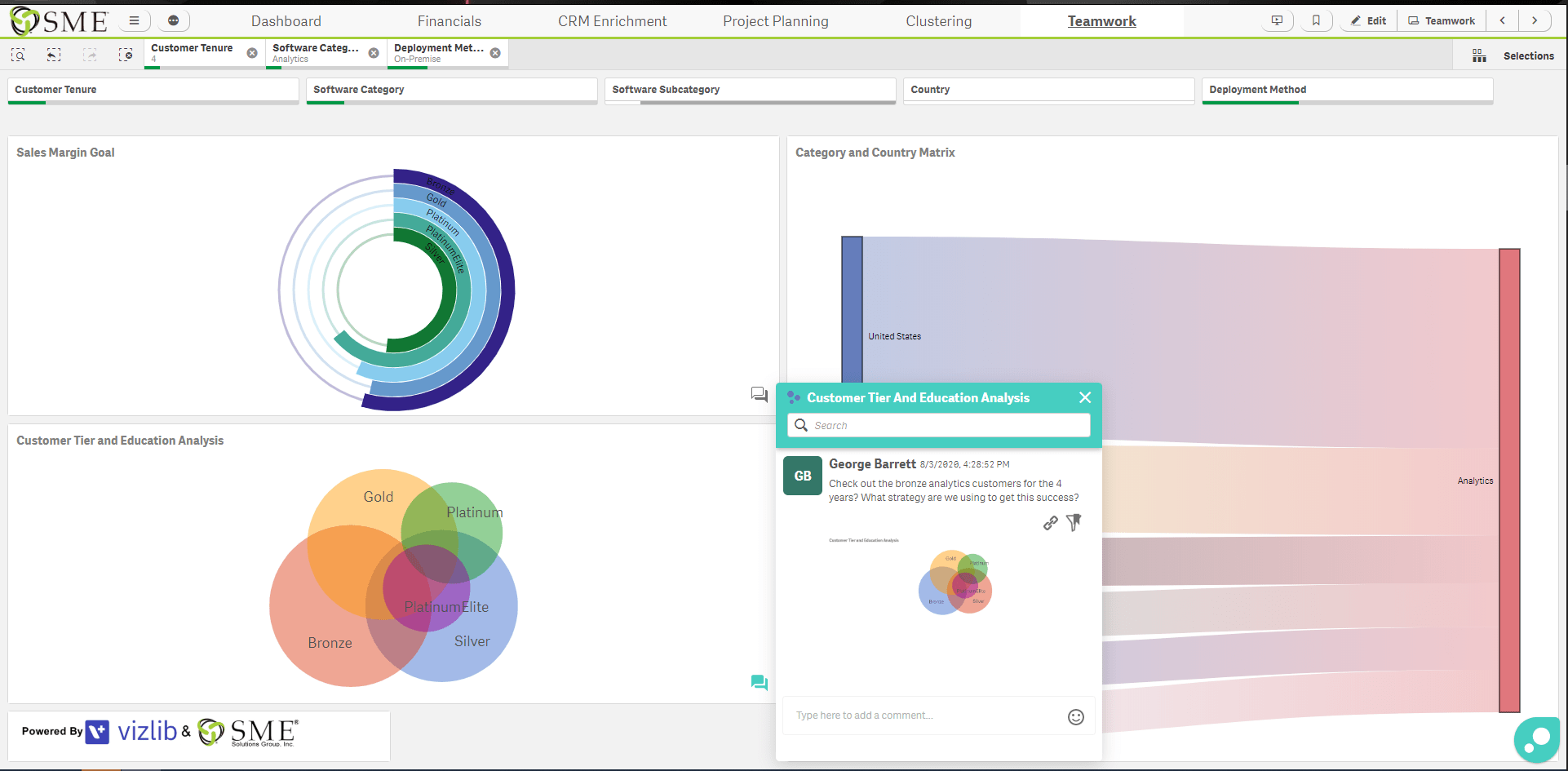 vizlib Teamwork
Sharing discoveries in Qlik Sense with bookmarks is a great way to collaborate. But without proper context these insights can't be turned into value.

Vizlib's Teamwork allows users to make comments and tag bookmarks to sheets and visualizations to communicate and resolve problems all within Qlik.