Business Consulting
Together we transform your business through people, process, and technology.
Data Enablement
Together we plan, build and deliver sustainable data enablement solutions.
Digital Strategy
Together we design, build, and support your digital strategy and roadmap.
Business Intelligence Maturity Assessment
Often, business users assume BI is synonymous with a dashboard full of pretty data visualizations. But it can be so much more than that.
BI is about understanding what is really happening in your business, based on the data available. To truly know what is happening in your business, you need to understand your data and how to make it actionable.

"At SME we take pride in vetting and being selective with any technology partners that we choose to engage with. We focus on customer pain points and processes, and we align with enterprise products and solutions that actually work, add value, and provide ROI." - Chris Moyer, President & CEO of SME Solutions Group
DIGITAL TRANSFORMATION:
It's not just about technology.
Digital Transformation also heavily includes the aspect of data governance, data integrity and data trust, as well as providing data literacy to those organizations who are truly focused on being data driven organizations.

"Working with SME has been a wonderful experience. Their consulting services provide a wealth of knowledge and extensive expertise in the BI and data analytics space. Their relatively smaller size and quick response times makes them a great asset. I look forward to our continued partnership." - Johnathon Repass, Associate Director Qlik Center of Excellence
Strong Technology Expertise.
SME combines best practices, new approaches, and modern technologies to analytics. The analytical insights provided can shape the key directional decisions of a firm, impacting future business results.
SME is built on a foundation of in-depth knowledge and years of experience in designing and implementing enterprise Analytics, BI, and Data Warehousing solutions. Our solutions offer scalability, availability, performance, and security to your most important corporate resource – knowledge.
Take a look at our unmatched approach to creating positive business outcomes and delivering ROI on your data investments…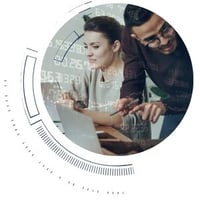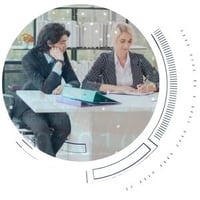 TRENDING DATA ENABLEMENT TOPICS
Learn about the challenges organizations like yours are facing.
---
verifying data integrity and trust
Transformational projects often fail because people don't like change or don't trust the data.
having a solid AND aCTIONABLE roadmap
It can take several years to fully develop an organization-wide, data-driven culture.
Automating Business Processes
You are expected to provide a frictionless, always on, always available experience.
Let's work together on your digital transformation.
We have the technology, experience, and flexibility to transform your business by turning valuable data into intelligent, actionable insights.