Are you ready to tap into the potential of your raw data?
Yesterday's infrastructure wasn't built to deliver on today's demands. In the past, a siloed approach kept the data analysts and end-users separate causing a bottleneck between questions and meaningful insights. This in turn causes decreased user adoption as individuals lose faith that they will get timely data-driven answers that actually move the needle for the business. Fortunately, you don't have to settle for last year's solutions any longer. There is a much better way to increase user adoption and ROI while decreasing the time to value.
The Rise of DataOps
SME's team of experts have helped multiple organizations leverage Qlik solutions to break the data bottleneck for good, optimize their pipelines, reduce the time between iterations, and create a data analytics solution that is truly scalable.
The DataOps methodology is centered on accelerating the entire ingestion-to-analytics value chain. In previous deployments, SME helped clients introduce new processes for streamlining the interactions of data owners, database administrators, data engineers, and the data consumers. The result is a collaborative mentality that touches every data user and greatly enhances data literacy.
The Business Impact
Below you can review several raw data solutions we utilize at SME to help our clients get the greatest business impact. However, the ultimate goal of deploying one or all of them is simple: Reliability and Accuracy.
RAW DATA SOLUTIONS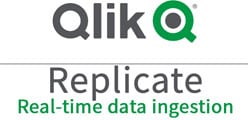 Qlik Replicate
Qlik Replicate empowers organizations to accelerate data replication, ingestion and streaming across a wide variety of heterogeneous databases, data warehouses, and big data platforms. ...
From Raw To Ready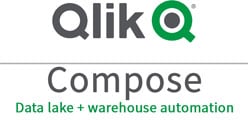 Qlik Compose For Data Lakes and Data Warehouses
Qlik Compose automates your data pipelines to create analytics-ready data sets and provides a modern approach by automating and optimizing data warehouse creation and operation. ...
From Raw To Ready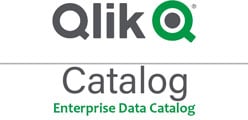 Qlik Catalog
Qlik Catalog is a modern enterprise data management solution that simplifies and accelerates the delivery of trustworthy, actionable data in days, not months. ...
From Raw to Ready
Platform Manager
Version Control, Deployment and Governance are important topics when using BI tools in general. For Qlik Sense there is a solution: Platform Manager. ...
From Raw To Ready
Increasing User Adoption with guided analytics
Well organized and trustworthy data is essential for any downstream visualizations or self-service analytics. However, traditional self-service analytics can often require IT support and a deep understanding of the underlying database in order to assemble reports. While self-service is certainly a valued goal of any data solution, SME's Guided Analytics approach offers our clients more flexibility and control than traditional reports and dashboards. A guided approach makes it truly possible to understand the entire story revolving around the communications life cycle.
Static Visualizations And Traditional BI Are Not Enough
With a traditional BI, you only get a partial story based on the preconceived ideas the developer had around how data should be related. This means you may get some idea of what's happening, but not the full picture, and no understanding of why things are happening.​
For user adoption to rise, individuals need the ability to remain curious and to ask follow-up questions. This leads to a more complete picture of how data is truly related. And sometimes all it takes is a simple keyword search.​
DataOps Drives Insights
As we mentioned above, DataOps for Analytics is a methodology similar to DevOps where leaner and more agile solutions allow for faster time from data ingestion to insight. Here are just a few of the pain points we have been able to solve for our clients:
All of their data is trusted and easily viewable inside Qlik Sense
With 24/7 access to their data, data analysts of any skill level can load, access, prepare and analyze data in minutes without ever needing to contact IT.
Collaboration Became a Breeze
With true data democratization in place, every stakeholder and end-user was capable of confidently collaborating since they had the peace of mind knowing the data was not dirty to being with. Plus, SME helped establish enhanced communication Qlik solutions like Insight Bot, Alerting, and NPrinting.
AI-Enabled Automation Means Uncovering Hidden Insights
From offering the best chart solutions to identifying outliers and anomalies, when the data is trustworthy from the beginning, the power of AI becomes exponential.
Data Literacy For All Means Everyone Can Ask Questions and Get Data-Driven Answers
With old systems, data access was restricted and heavily siloed. This made it impossible for the end-users who were asking the questions to get accurate and timely answers. And when answers are possible, solutions are found. This increases user adoption and SME ensures any investment has a solid return on investment.
More Customized Visualization Options Improve User Satisfaction
Not every client wants or needs a Ghant Chart, but when you do, it is nice to know it is available and highly customizable. That is the power of having Vizlib's product enhancements at your fingertips. From enhanced KPIs to best-in-class financial reports, to easy writeback options, SME's deployment of Vizlib suite of solutions has clients asking for more.
RAW DATA TO POWERFUL INSIGHT SOLUTIONS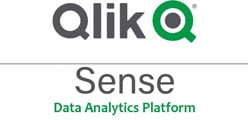 Qlik Sense
Qlik Sense is a complete data analytics platform that sets the benchmark for a new generation of analytics. ...
Data to Insight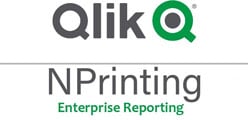 Qlik NPrinting
Power up your analytics with flexible, dynamic reports. Take your reports beyond a simple, one-dimensional page. ...
data to insight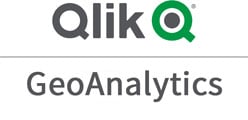 Qlik GeoAnalytics
Powerful map visualizations and location-based analytics for Qlik Sense. ...
Data to Insight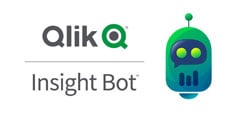 Qlik Insight Bot
Working with analytics has always meant interacting visually. But what if you could just talk to your analytics directly? With Qlik Insight Bot you can. It is AI-powered conversational analytics. ...
Data to Insight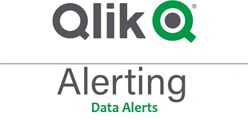 Qlik Alerting
Qlik Alerting is an intelligent alerting platform for Qlik Sense®, providing sophisticated, data-driven alerts that help users more proactively monitor and manage their business. ...
Data to Insight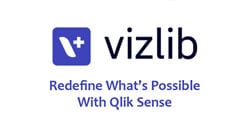 Vizlib
Go beyond native Qlik Sense. Unlock the true power of your data with interactive data visualizations, self-service solutions, and game-changing writeback capabilities. ...
Business Intelligence Data Solutions for Port Tampa Bay
Port Tampa Bay worked with SME to overhaul their financial department using Qlik Sense. In this video, we discuss their use case, 10 ways to engage with your data using Qlik Sense, and answer some questions from a live audience.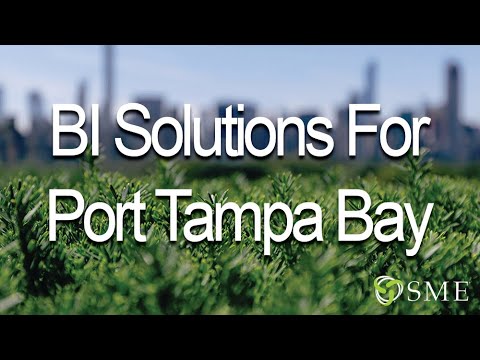 SME Provides Port Tampa Bay Hybrid Solution Using Qlik Sense
"The Collaboration experience has been smooth and efficient primarily because all parties have operated out of a common objective - to meet a serious client need. Communications have been open and honest leveraging the strengths of all the parties." ~ M. George Walters, Harbour Mastery Inc.
Building Application Governance with Platform Manager
During this 30 minute webinar we cover a demo of Demo PlatformManager's Application Governance, tips on avoiding the pitfalls of simultaneous development, and how PlatformManager and SME are impacting current Qlik users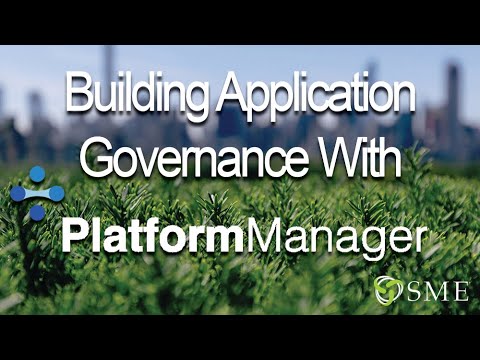 Vizlib Collaboration and Writeback Capabilities
Learn about the power of collaborative analytics in this action-packed 30 minute webinar. You can view the entire webinar here.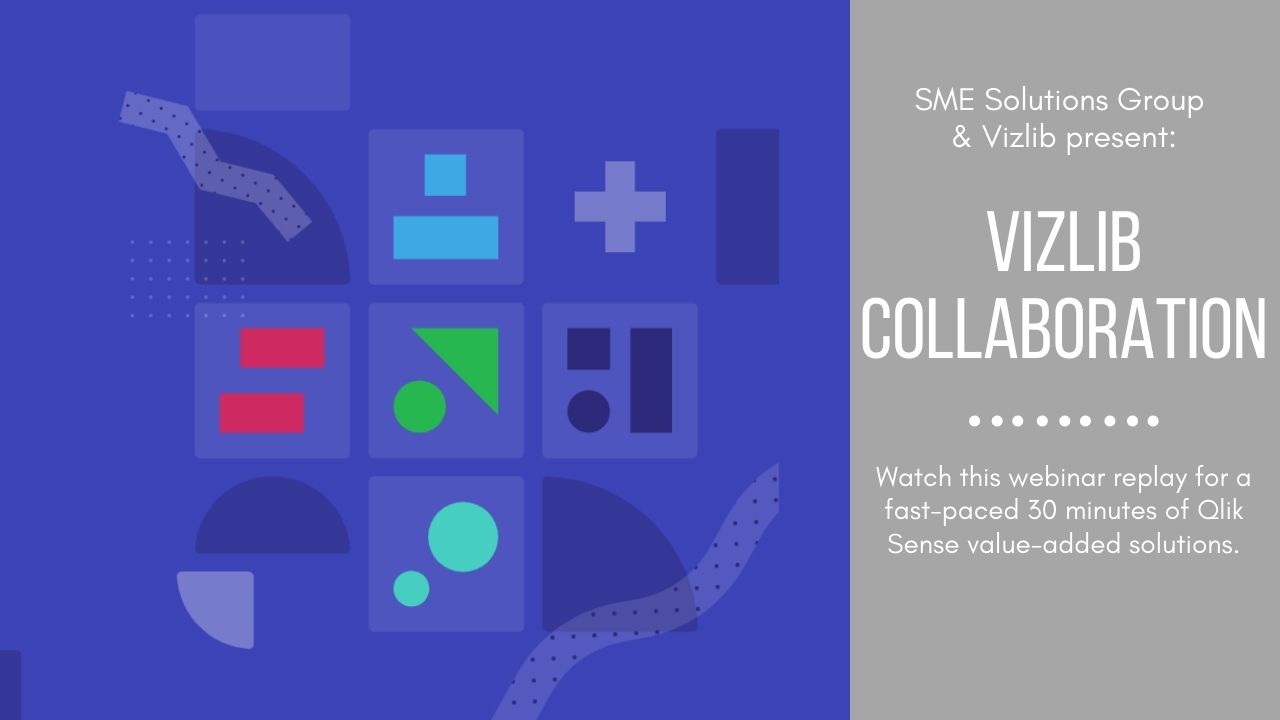 OUR OTHER BI VALUE QUADRANTS