DIGITAL TRANSFORMATION ADVISORS
From strategy to implementation, we've got you covered.
SME's Digital Transformation Advisors are experts in the technology industry who provide guidance and advice to businesses seeking to improve their cybersecurity and customer experience (CX). They work with clients to understand their needs and objectives, then develop and implement strategies to help them achieve their goals.
These advisors have in-depth knowledge of the market and can provide valuable insights into the latest technologies, trends, and pricing structures. They can help you navigate the complex landscape of various providers, negotiate contracts, and identify cost-saving opportunities.
Ensuring your environment supports all your technology initiatives.
SME's Digital Transformation Advisors provide communications solutions to businesses of all sizes. Whether the goal is interoffice communication, more bandwidth to run cloud applications, or something in-between, SME can help.
Connecting your business to the world.
Let us be your trusted digital transformation partner.
Our experienced advisors can assist with all the things on the technology front that companies don't have the time or experience to deal with, including solution procurement and design; interactions with the vendors; billing verification, and more.
By working with SME Solutions Group, instead of directly with the vendor, you'll get a neutral, highly invested partner who will:
Understand your IT infrastructure and how it integrates with your tech stack needs

Determine the optimal solution for your business

Research to source the optimal vendors

Assist with cost analysis and ROI assessment

Provide guidance through the implementation process for the selected solution

Stay connected with you for ongoing support
The Benefits of Working with SME
After determining our customer needs, we go to work sourcing the best solutions. We then present all vendor proposals in our Side-By-Side for business review, offering our expert industry advice along the way. ​Customers choose options that best fit their needs and contract directly with the vendor. We will assist in project managing installation and will continue to offer support post-sale with billing and trouble ticket escalation, as well as adding or changing additional services.
Empowering Your Connectivity, Every Step of the Way.
SME acts as an extension of our customer teams, providing ongoing support after implementation for customer service inquiries and escalations as they arise.
SME's Digital Transformation services involve providing expert advice and recommendations to help businesses optimize their technology, such as cybersecurity and customer experience.
By offering ongoing support, we can help customers navigate the complex and rapidly evolving landscape of software vendors. This may include assisting with service selection, negotiating contracts and pricing, monitoring service performance, and troubleshooting issues as they arise.
Our Digital Transformation Advisors stay up-to-date with the latest industry trends and best practices. This allows them to provide informed and relevant guidance to customers, as well as identify new opportunities for optimizing and improving overall business operations.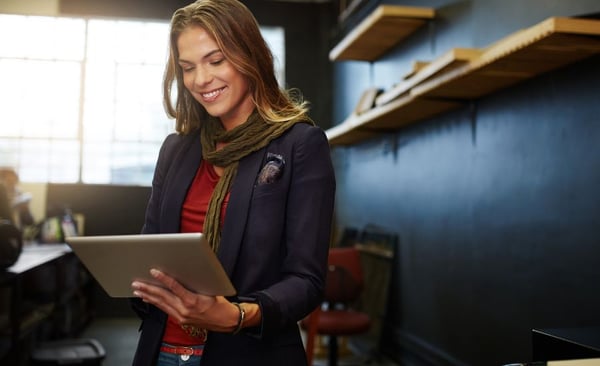 Objective Solutions for Optimized Connectivity
We provide objective advice and guidance on Contact Center as a Service (CCaaS), Unified Communication as a Service (UCaaS), and cybersecurity with no affiliation to any specific vendor or technology provider.
Our approach allows us to recommend solutions best suited to our customers' unique needs and objectives, including evaluating vendor options and selecting technologies that achieve the best business outcomes.
We work closely with our customers to develop tailored solutions, providing exceptional service and support. Our objective approach enables us to help our customers achieve their business goals, whether it's improving connectivity, reducing costs, or enhancing performance.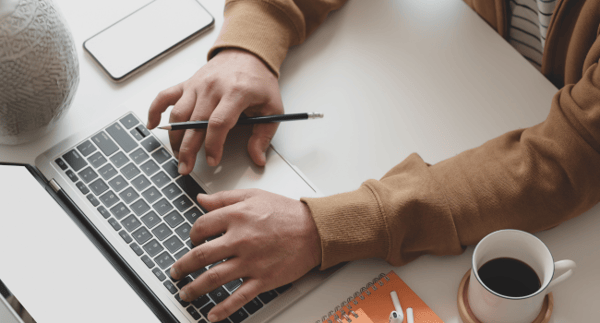 Simplify Your Connectivity, Amplify Your Business
We take pride in streamlining software solutions to help our customers achieve their connectivity objectives. Through our industry expertise and resources, we offer services such as evaluating vendor options, negotiating contracts, managing vendor relationships, and identifying cost savings opportunities.
We prioritize customer service and work closely with our customers to develop tailored solutions that meet their specific needs. Our expertise enables us to handle the technical and logistical details of vendor relationships, allowing our customers to focus on their core business activities. We remain engaged with our customers throughout the engagement, providing ongoing support and guidance as their needs evolve over time.
Cybersecurity: Rising to the Challenge
Everyday, data breaches affect companies of all sizes. With the average cost of a data breach in 2021 reaching $4.24 million (a 17 year record high according to IBM's annual report), some businesses never recover. As breaches get larger and increasingly make headlines, the number one business priority is cybersecurity.
Cybersecurity Solutions Tailored to Your Needs
Technology plays a big part in how vulnerable — or how prepared — an organization is, often protecting against more advanced attacks. In 2020, 82% of compromised records were associated with only five attacks — all of which occurred due to database or service misconfigurations. The right security solutions can help detect and prevent such issues. Advanced technology and services such as AI and/or ML, zero trust strategies and advanced cloud use can help mitigate the growing cybersecurity threat.
Security as a Service (SECaaS) manages scalable security solutions that support your network or IT infrastructure. Whether you need data loss prevention, ongoing monitoring or another form of protection, different vulnerabilities call for different solutions.
That's where we come in.
Breadth of Talent
Cybersecurity demands specialized expertise in areas like infrastructure and cloud security. Maintaining an in-house team with diverse skills is expensive, leading to potential security gaps. Settling for subpar security isn't viable as it risks irreparable damage. SECaaS provides easy access to specialized talent, addressing these challenges effectively.
Keeping Up with Change
Partnering with a SECaaS provider ensures constant vigilance in the face of rising cybersecurity attacks and vulnerabilities. Their exclusive focus on security and expertise in monitoring risks and vulnerabilities allows them to adapt quickly to changes, simplifying the process of safeguarding your business.
Predictable Cost
In-house staff entail continuous expenses like salary negotiations, raises, bonuses, benefits, and more. Moreover, hiring or replacing personnel adds extra charges. In contrast, SECaaS providers disclose all monthly or yearly costs in advance, enabling you to select a suitable provider and be prepared for the expenses.
is the average time it takes to identify and contain a data breach.
Source: IBM
of companies found over 1,000 sensitive files open to every employee.
Source: Varonis
With the right cybersecurity solution, you can:
Protect your mission-critical assets and monitor vulnerabilities.
Closely monitor the security risk landscape and adapt your business to changes.
Flexible Global Communications & Collaboration for Your Business
Cloud-based platforms to stay connected and productive— chats, calls, video meetings, file storage, and applications.
UNITED COMMUNICATIONS AS A SERVICE
People, Culture, and Technology at the Center
As businesses adapt to the changing landscape of remote work, making quick decisions becomes essential for keeping operations running smoothly. However, it is crucial to shift focus towards a long-term approach. The rise of hybrid work environments, where employees work both in the office and remotely, necessitates a thoughtful strategy that considers not only the technology but also the people and culture within the organization.
Unified Communications as a Service (UCaaS) offerings play a crucial role in enabling effective hybrid work environments. These solutions provide a comprehensive set of communication and collaboration tools that allow seamless connectivity and collaboration across teams, regardless of their physical location.
Simplify your workflow
Make collaboration easier between teams and external participants with enterprise chat and instant meetings.
Power modern communication
Create a virtual workspace where all the right people for every project are ready to collaborate.
Organize your chaos
Save time by quickly finding messages, content, and links related to your channels and projects.
indicate working remotely makes them feel isolated.
PEOPLE
professionals say their connection to company culture has suffered.
CULTURE
commonly experience issues collaborating when remote.
TECHNOLOGY
One place for all your real-time communications
Consolidating your communications with streamlined workflows makes collaborating seamless, while scaling for businesses of all types and sizes.
Instantly start a phone call or video meeting from your direct message or group channel.
Search everything from contacts, to
groups, messages, and files.
Sync status with calendar integrations and presence.
Exceed Customer Expectations with CCaaS Solutions
The mass adoption of smartphones, social media, eCommerce and applications has changed — and dramatically heightened — customer expectations. One negative experience is all it takes to lose a customer.
CONTACT CENTER AS A SERVICE
Enhanced Customer Support with CCaaS
Meet and exceed your customers' communication demands with the right CCaaS solution. This modern and expanded approach to the old call center leverages cloud connectivity and automation to provide a seamless experience, whether it be by phone, text, chat or even social media.
Many businesses are now moving towards cloud-based solutions in contrast to traditional methods. CCaaS solutions deliver all the tools needed to manage customer interactions via the internet, making it much easier to deploy, scale, and customize based on your business needs. CCaaS eliminates the need for long-term investments in hardware and software by offering a pay-as-you-go model, delivering significant cost savings.
Improved Customer Service
Successful contact centers need systems that provide a smooth customer experience. With CCaaS, you can connect and engage with customers on multiple channels like email, chat, social media. Personalization features are available to provide a unique customer experience that drives loyalty.
Increased Efficiency
CCaaS solutions improve the efficiency of a contact center by automating many processes. Automation features such as chatbots, self-service, and predictive analytics help reduce wait times and can free up agents to deal with more complex customer issues.
Increased Revenue
Improved customer service, engagement, and retention deliver increased revenue potential for businesses. CCaaS solutions with improved automation offer efficient services that align with customer demands, which leads to new business opportunities and growth.
of American consumers use customer service as a deciding factor.
Source: Microsoft
of American consumers will switch companies because of poor customer service.
Source: Microsoft
Benefits of Omnichannel CCaaS
Activate new agents quickly, no matter where they're located.
Eliminate customer support data silos and increase retention.
Have access to comprehensive, insightful, real-world data.
Communicate the way your customers want to be communicated with.
Have more questions about
Our Digital Transformation Advisors
Which software solutions are right for your business? Which vendors are best for your location, your business structure, and your IT infrastructure? To help you get started, we offer a complimentary Vendor Review to baseline your current vendor costs and to design and provide an overview of the cost savings or the efficiency gains available to your company.